Step 1:Fill in the water into a small plastic container and mix with cloth cleaning powder ,Please make sure the water able to fully cover the drop in airfilter.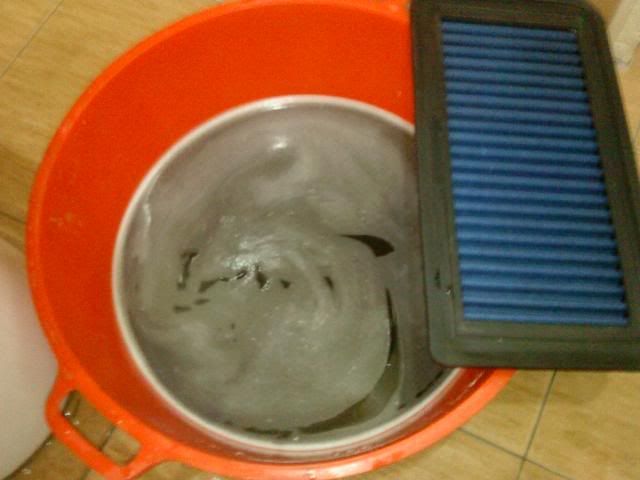 The Dosage of powder could be half spoon like the picture below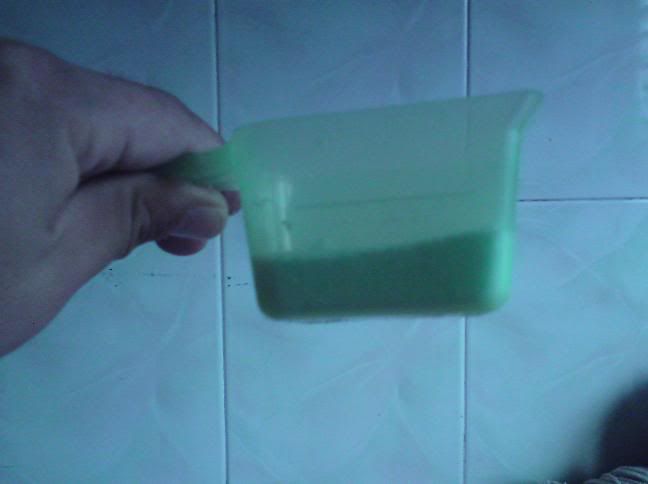 Some small tips,using mild powder cleaner to wash the filter,the filter will be more lasting compare with acid cleaner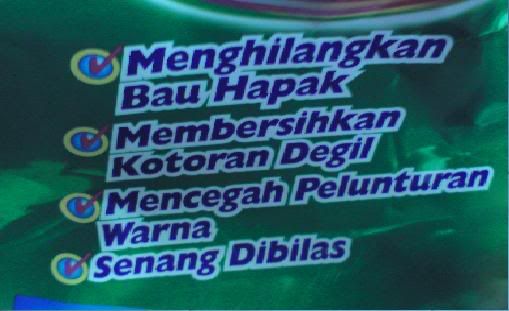 Step 2:Put the drop in filter into the plastic container,and shake it until all the dirt drop off like the picture below,as we can see all the water already turn to black color,which means this air filter is work n good filtering,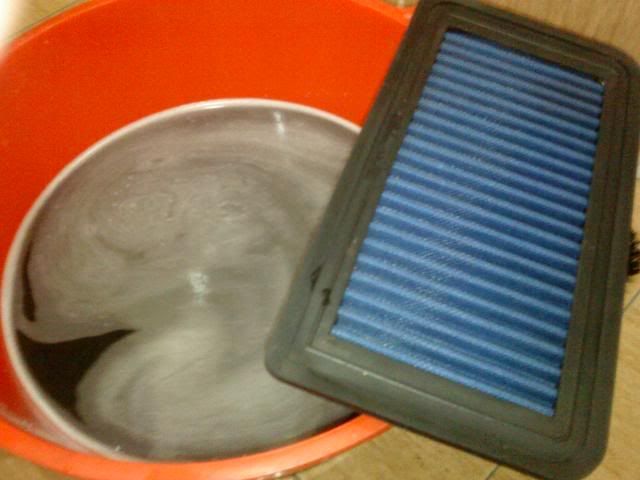 (Notice)
Some other brand's air filter is poor on filtering,We can realize after few months the respond for the car getting slow,after we wash it that is only a little bit dirt appear on the water,That means mostly all the dust already go into the throttle body or injector part,For long term usage it might be harmful for the engine condition or any other side effect.
Step 3:Dry it with hair dryer or natural dry by sun shine,both also the same result,Do not allow any one blow the air filter with compressed air,It may damage almost any other after market Cotton made air filter.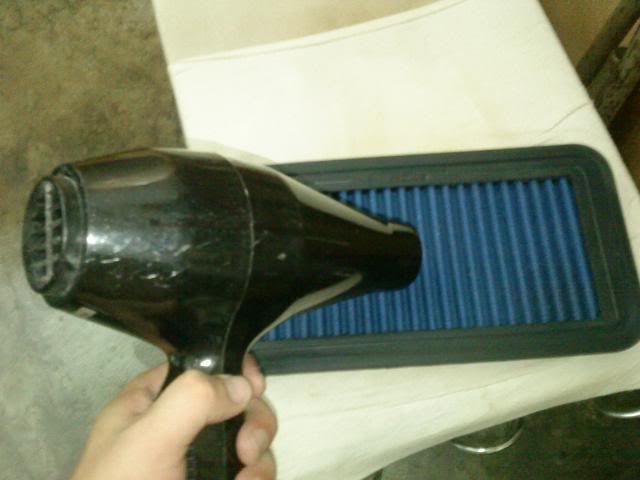 Jobs Done This filter is belong to my Toyota Altis,already washed 5times it still looks new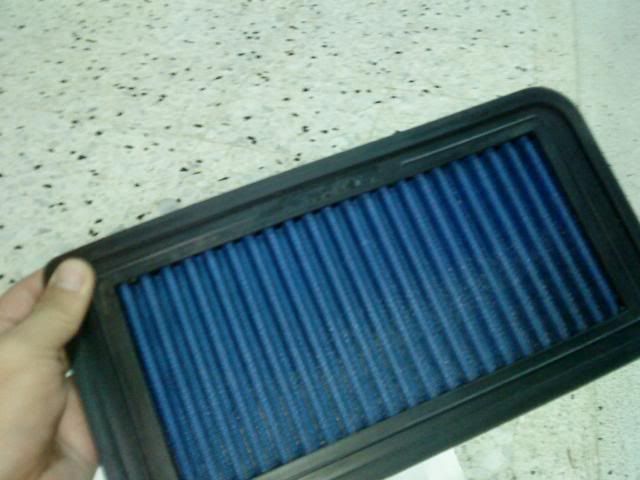 Close up